In the aftermath of a photoshoot, when there are exhausted models draped elegantly across the desks, clothes hanging from every available fixture and reams of ripped backdrop paper flooding the studio, fashion interns have the perfect excuse to escape the mayhem. It is our job to return the press loan garments to their respective designers.
After a particularly manic afternoon with technical hitches, eyeshadow explosions and high heel breakages, I seized five bulging bags,a hat box and the opportunity to flee the office and went to return what we owed. In my speedy retreat I had only vaguely checked where I was heading - some distant warehouse in the Eastern outskirts of London. Thankfully, I had persuaded a fellow intern to help me carry the bags and together we wandered through unlikely alleyways in an attempt to locate this supposedly 'obvious' warehouse.
A couple of hours later I began to think that the address did not exist. Typically, it had started raining, we were being harassed by tramps and my patience was definitely waning. Eventually however, after begging some passers by to walk us right to the door (my colleague has a very sweet smile) we entered a huge windowless building and dumped our bags by the counter.
We had walked into a massive space filled with rail upon rail of beautiful, expensive and untouchable clothes. My colleague disappeared with shouts of 'you can deal with it, right?' and spent a happy afternoon wrapping herself in silks and chiffons, whilst I was left to deal with the irate manager. WHY was their lipstick on his delicate sheer blouse? WHO had ripped the hem of the (unbelievably tight) bodycon dress? WHERE was the other half of a priceless pair of kid gloves....errrr...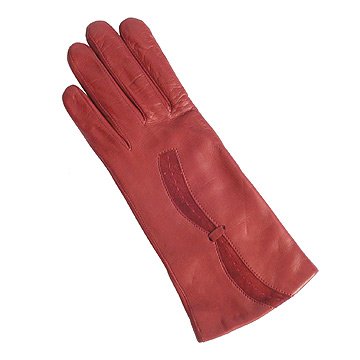 Unsurprisingly I did not manage to blag myself a free dress, but bade a hasty retreat promising to look after the garments better next time. (As if it is within my power to demand such things!) If anyone finds a small baby-pink glove floating around on the streets of Newham - could you let me know?!